A note of thanks from Armashield...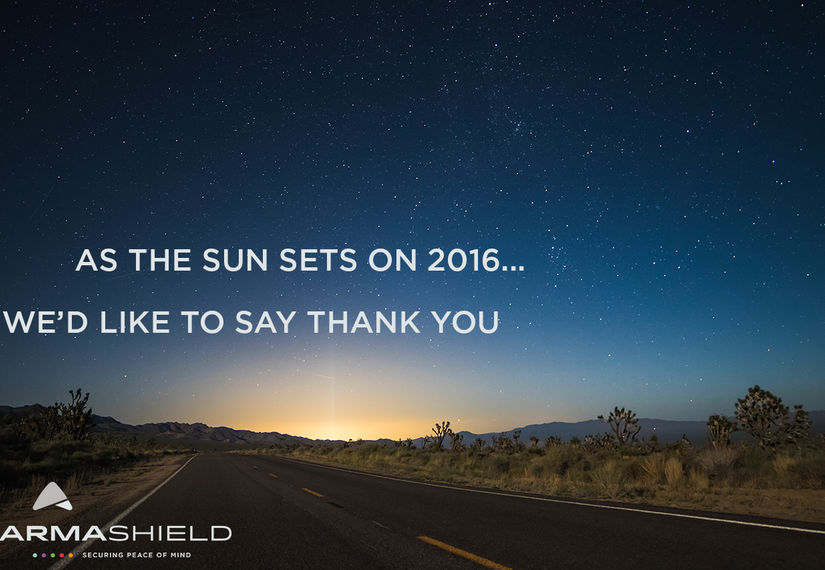 21 Dec 2016
A note of thanks from Armashield...
What a year it's been for Armashield!
2016 has been our best year ever and for that we can only thank all those we've worked with this year, as we look back on many great projects, successful relationships & fantastic moments. We'd like say how much we appreciate everyone who we've dealt with in any way in 2016, we trust we've improved your year in return
2017 promises to be even better...
2017 brings an exciting change at Armashield Ltd as in January we launch our new identity, ready to help sustain our continuing growth into the future. This isn't just a re-brand for the company but a re-focus on the principles that have underpinned our success for the last 16 years.
• New image
• New website
• Same focus on providing the best door & shutter solutions for our customers needs
Our fresh new look will better encompass our range of products for Security, Safety & Efficiency and emphasise our core purpose of 'Securing Peace of Mind'. That's our promise; from end to end our service concentrates on designing, installing & maintaining the solution that will give complete Peace of Mind. Only through this can we achieve our mission of helping our clients achieve & maintain greatness, through improving the security, safety & efficiency of their facilities. Look out for more updates on these exciting developments in the New Year, including some great competitions for anyone who follows us on LinkedIn.
So have a great Christmas & New Year
And we look forward to working with you in 2017
Read full story